The Antonians
All students in grades 3 through 8 are invited to join this choral group.


The Antonians will:
meet every Wednesday during the day on a rotating schedule
lead the music at all school liturgies
participate in liturgies and other events
demonstrate their musical talent
participate in a special all day field trip at the end of the year
Altar Servers
Students in grades 5 through 8 can be active participants in all school liturgies and prayer services. Students will have the opportunity to serve at the many sacraments throughout the year including Marriages and funerals, First Penance, First Eucharist and confirmation.
Band


Students will be taught to play an instrument by an independent instructor. Lessons occur during the day and after school. There is a fee for this service and an instrument must be purchased or rented.
Book Club


Come and explore the world of books! Students will read several types of books and discuss them. During book club time, students will participate in activities, snacks, or crafts related to the books being read.
Boy Scouts
For information regarding Boy Scouts, please contact Ralph Hopkins, Scoutmaster 302-376-0607. http://boyscoutstroop88.shutterfly.com/
Declamation
The Declamation Club is an enrichment activity that gives students the opportunity to participate in public speaking. Along with the teacher, students select a famous speech and practice giving the speech in front of an audience. St. Anthony students then compete with other students in the Diocese. Prizes are awarded to individual students as well as the school's Declamation Team. Some competitions require that the student memorize the speech. There are also "oral readings" where memorization is not required. This activity is open to students in grades 5 through 8.
Girl Scouts
Girl Scouts meet every Monday night (from September through May) during the school year at 6:30 pm in Scout Hall on Howland Street.
High School Exam Prep
During Trimester I, prep classes will be provided for the math portion of the high school entrance exams (scheduled in December). Review of topics and practice tests will be given. Preference is given to eighth graders.
Italian Culture Club
The Italian Culture Club is an enrichment club where students will learn and celebrate the history, language, and culture of Italy. Through a variety of activities we will explore Italian traditions and how they pertain to the founders of St. Anthony of Padua School. We will also learn about famous Italian Americans and the many contributions they have made to American life.
It's Academic


"It's Academic" is a competition that involves students on a panel answering questions from a variety of subjects. Competition against other schools will be in February. This activity is open to 7th and 8th grade students.
Math League


Math League is available for students in 4th through 8th grade. For the 4th through 6th grades, the meets are held four times a year during math classes. Awards are presented to the first, second, and third place winners. Seventh and eighth graders may participate in the Delaware Council of Math Teachers (DCTM) Secondary Math League. Meets are held four times a year in neighboring schools, including St. Anthony. Students always begin the meets with refreshments, and then they go to classrooms for the competition. Regional winners are invited to the Invitational Meets held in Dover in April.
Student Council
Elected officers and homeroom representatives will meet after school to plan activities and service projects. Students will participate with other Diocesan school Student Council Representatives in a leadership conference in the spring.
Yearbook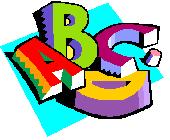 This club meets after school to work on the 8th grade yearbook. Limited to 8th grade students.
Youth Activities Council (YAC)
Please visit our website for a list of all athletic activities