School Nurse`s Page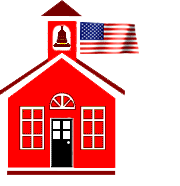 Welcome to the Nurse's Office Webpage
Maria Johnson BSN, RN
302 421 3745
Hello to all St. Anthony of Padua Grade School Families!
I would like to take this opportunity to say HELLO to returning students, and WELCOME to all new students! My name is Maria Johnson and this is my third year here at St. Anthony's. I am very excited to have this opportunity to provide a safe and healthy environment for your child while he/she is in school.
Please assist me by insuring that all health records are complete and accurate for your child. I will begin the year by reviewing all records, and will be contacting you if there is any additional information that needs to be included.
In accordance with guidelines set forth by the Delaware State Board of Education, vision, hearing screenings will be performed during the school year for Kindergarten, second, forth, seventh grades and any New Students beginning at St. Anthony's for the purpose of detecting children in need of further evaluation. Scoliosis screening (curvature of the spine) will be performed on fifth, sixth, seventh and eight graders.
You will be notified of the date of these screenings should your child be in one of these targeted groups. There is no special preparation necessary for these screening examinations. If you are concerned about your child's vision, hearing, and/or risk for scoliosis, and your child is not in the targeted group, you may notify me in writing to request that the child be included in the screening. You will also be notified if the result of any screening requires additional testing by a licensed physician.
Please remember that if your child requires medication during the school day, I will need in writing from your family physician indicating:
Why the student is taking the medication

How much is to be given

What time they are to take the medication
Please be sure to sign your child's Emergency Medical form (yellow card) if you would like him/her to receive any "over the counter" medication during the school day,
(i.e. Tylenol/acetaminophen, Advil/ibuprofen, Caladryl/calamine lotion, Neosporin /triple antibiotic ointment or Benadryl). At NO TIME should a student carry medication of any kind with them, or take anything on their own while at school.
Lastly, in accordance to the Wilmington Diocese and the State of Delaware, students are NOT PERMITTED to return to school until fever-free for 24 hours WITHOUT the use of fever-reducing medication (i.e. Tylenol or Advil), and/or be 24 hour free of vomiting and diarrhea before their return to school.
Feel free to call me if you have any questions. I am looking forward to a safe, happy and healthy school year!
Maria Johnson, R.N.
School Nurse
302 421 3745